The Reviews Are In!
Thank You to all our fantastic customers! You all rock!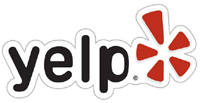 "VERY DELICIOUS ice cream it was so creamy and the service was excellent. Prices cheaper than cold stone and other ice cream parlors around the area, I would recommend it to all my friends and family!!"

"Really friendly staff. Get the waffle cone!! It was the best one I've ever had. You can also get them dipped in chocolate with sprinkles or m&m's I think. I would DEFINITELY recommend coming here!"

"This place is true baller status and I can see Beal's standing it's own in NYC. The flavors are not too sweet and you can really taste the apples, the pumpkin and the Heath bar in each scoop. Homemade is apt and I'm not sure what else can really compare to this little gem. I wish I could take it back to New York with me."
More Reviews!
Read More Beals Reviews at Yelp, and be sure to leave your own! Click Here!