About Beals!
The Malia family bought the business and recipe rights from Roy Beal in 1988 and have been making Beals Super Premium Ice Cream ever since. Our own exclusive ice cream base mix is used along with only the finest ingredients to make a super-premium product. It's creamy, delicious, unique and noticeably different from most other dairy shops.
Visit one of our convenient locations to try our ice cream and other specialty products including frozen yogurt, sorbet, no sugar added ice cream, pies, cakes and more!
Our History
The Malia family bought Beals in 1988 from an entrepreneur named Roy Beal. Mr. Beal and Chemist Dr. Lawrence created the Beals Ice Cream mix formula. This exclusive formula is what started our company and we continue the tradition to this day.
Since 1988 we have been using our formula on batch machines to hand craft small batches of over 100 flavors to continue the old fashioned ice cream making process.
Our menu continues to grow with new flavors and products like Peanut butter Montage, Ice Cream cakes and pies, ice cream, pizzas and logs.
You have to check us out!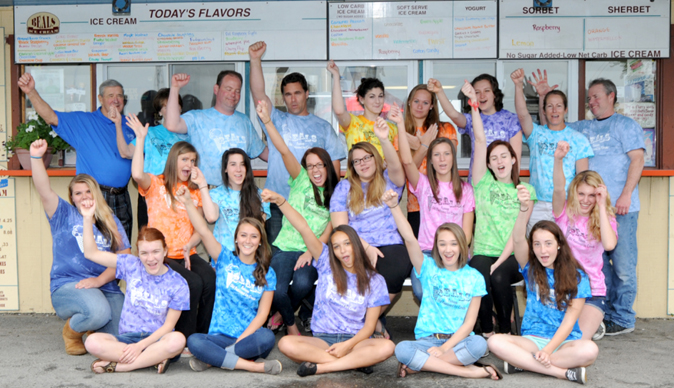 Share Beals Ice Cream, Choose Your Platform!